ATTRACTIVE CONSOLE TABLE
Constructed by skilled craftsman in South Jodhpur, this attractive console table includes stunning hand carved features. Made from mango wood, this table stands on three legs, each individually hand carved with leaf-like design by a skilled craftsman in Jodhpur, India.  The whole piece has been finished in a 'white-wash' with some colour of wood coming through in part.
Visual Description
Standing on three curved hand carved legs each with a leaf-like design embelished from top to toe, this console table exudes charm and appeal. Included in the hand carved elements are intricate and detailed fret carving – producing further swirls of leaf-like motifs that embody the piece, while a lower shelf has also been fitted.
Uses
An item of furniture that could be used in many a setting. Be that the hallway or landing, lounge or dining room, bedroom or kitchen. A versatile item and one that is both eye-catching and impressive. It is in itself a feature piece, not needing anything more. But could happily display your favourite photos, or plant. Or if you wish it could itelf become practical as a telephone or lamp table, with the little added feature of the small drawer to hide away your pens or the like.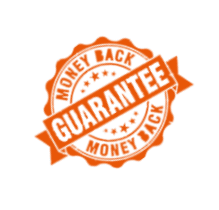 UNUSUAL INDIAN FURNITURE AND ACCESSORIES
Take a look at our blog about this style of furniture here.
Due to the nature of these pieces each item will vary. With the colours, patterns and metal work on the wood differing from one to another. Please contact us prior to purchase if you would like let us know your preference. We can send photos of the exact item we would send you.
Made in India.
This item is in stock in our furniture shop in Brighton and Hove, Sussex.
Why is mango a good sustainable wood to use?