Tall Slim Glass Display Cabinet
Being tall and quite slim, this colourful display cabinet is fairly non-standard in it's dimensions though that could mean the perfect storage solution for the right room or home. The cabinet is made up of two cupboards, both of which have a colourful glazed door and glass panelled sides, allowing your knick knacks and ornaments to take pride of place and be viewed from all angles. Each cupboard one internal shelf, creating two generous spaces for display and storage. The doors of the cupboards have thick wooden frames with cross braces that strengthen the piece which is overall very sturdy. The piece has a thick hard wood top and sits off the ground on four wooden feet. Being made from reclaimed materials, the finish of the piece is a rustic mix of distressed paintwork, with and eye-catching combination of greens, blues, turquoise and creams comprising the majority of the pieces unique colour scheme. Perfect for that awkward alcove or corner of a room or landing, this piece will take pride of place in the right home.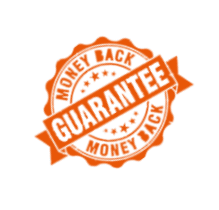 RECLAIMED INDIAN FURNITURE AND ACCESSORIES – Take a look at our blog about this style of furniture here.
Due to the nature of these pieces each item will vary, because the colours on the wood differ from one to another. Therefore, we highly recommend that you contact us prior to purchase if you would like more information on any piece. Furthermore, all our employees will be more than happy to send you photos of the exact item which we will send you, before you go ahead and buy.
Made in India.
Customers can see this item in our furniture shop in Brighton and Hove, Sussex.