Vintage Cabinet with Distressed Blue Finish
Sourced In Rajasthan, one of India's most colourful regions, this vintage glass door cabinet has been finished in the 'Jodhpur blue' style, a vibrant blue paintwork that really catches the eye. In this case, the paintwork has worn with age, giving this charming little a cabinet a rustic, used feel. The panelled door has a pane of glass at the top and wood at the bottom. Through the glass you can view one internal shelf and whatever is displayed there but there are also two additional internal shelves not viewable when the door is closed. The sides, back and top of the cabinet are strengthened with wooden bands and the whole cabinet sits on four slim wooden feet. A charming piece full of character, this unique cabinet would be at home in a kitchen, living room, dining room or hallway.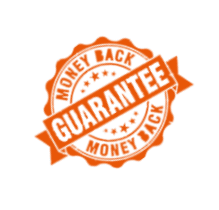 VINTAGE INDIAN FURNITURE AND ACCESSORIES – Take a look at our blog about this style of furniture here.
Made in India.
This item is in stock in our furniture shop in Brighton and Hove, Sussex.