ANTIQUE 3-DOOR SIDEBOARD
An extraordinary item of furniture, this antique 3-door sideboard has utilised some reclaimed timbers. Which include, old hand carved corner pillars and has the addition of three antique doors built into the piece. The sideboard has the unusual set up of two compartments (2:1) where one has two doors and the other only one. Each inside area has a shelf fitted to aid storage options. Stud work surrounds the thick-doors, while inside you can see each long nail beaten back flat into the door. The lower plinth has a curved nature and also fitted are metal brackets at the base corners. The outside upright columns consist of old hand carved pieces of timber. Above all these add to the striking and eye-catching look of the piece.
Visual Description
Stunning old doors have been used in the making of this item, while old recalimed hand carved columns can be found on either side of them. The rest of the carcass has been nearly crafterd around these reclaimed pieces, as a result bringing them alive again as a useful and practical peice. Old ring handles adorn each door, while old metal stud/nails can be seen too. Curved at the corners base provides a characterful look while the overall colour is of a dark brown.
Uses
Perfect in any dining or living room this item allows for items such as ugly folders to be stored away out of site.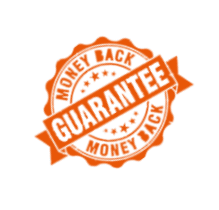 RECLAIMED INDIAN FURNITURE AND ACCESSORIES
Take a look at our blog about this style of furniture here.
Due to the nature of these pieces each item will vary, because the colours on the wood differ from one to another. Therefore, we highly recommend that you contact us prior to purchase if you would like more information on any piece. Furthermore, all our employees will be more than happy to send you photos of the exact item which we will send you, before you go ahead and buy.
Made in India.
Customers can see this item in our furniture shop in Brighton and Hove, Sussex.
Check out some Beautiful Indian Doors in their original settings.