EXTRAORDINARY SIDEBOARD
This beautiful extraordinary sideboard has been constructed from the native Indian hardwood – mango wood. Each door has highly skilled detailed hand carved surrounds with the addition of metal stud work and cross-banding. Each door has a metal ring handle that is fixed to a sunburst washer therefore adding further to the pieces eye-catching look. Inside can be found two compartments, each with a shelf – aiding storage options.
Visual Description
A visually eye-catching item of furniture, both in design, detail and colour. Skilled hand carving has taken place to each door – in a symetrical design giving clarity to the piece. Metal banding can be seen across each door both above and below the horizontal central core. Also adorning this item are metal stud work, again in a concise and symettrical fashion – enhancing it's presence. Within the centre to each door can be found a metal ring handle – each attached to a sunburst washer. The colour of the piece is a soft mango that reflects the timber it has been constructed from.
Uses
This remarkable item of furniture would likely best be used in the lounge/sitting room or dining room. It has ample storage space to house a mulititude of possessions, andhas a large surface area to display photo frames or other loved treasures.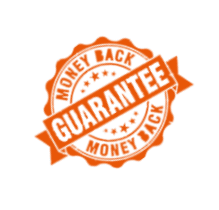 UNUSUAL INDIAN FURNITURE AND ACCESSORIES
Take a look at our blog about this style of furniture here.
Due to the nature of these pieces each item will vary. With the colours, patterns and metal work on the wood differing from one to another. Please contact us prior to purchase if you would like let us know your preference. We can send photos of the exact item we would send you.
Made in India.
This item is in stock in our furniture shop in Brighton and Hove, Sussex.
Read about sustainable Mango Wood.