This stunning natural Sheesham wood sideboard is in a thoroughly modern style.
It has three drawers and two cupboards – one wide, one smaller, both with shelf – use it for keeping your tableware, cutlery, glasses, linen, china, salt and pepper shakers, or use it anywhere in house for keeping decorative knick-knacks, books, or even shoes and clothes.
Made from Sheesham, an Indian rosewood, it's hard wearing and buffs up to a lovely finish.
Stained to reflect the natural colour of this striking hard wood, showing off its darker and light pattern with knots, markings and imperfections, giving it a characteristic beauty.
Because of the unique nature of wood, each piece varies slightly in grain and colour.
This handmade sheesham wood piece will bring its colonial-influenced charm to your home, on its own as signature piece, or in combination with other pieces from our sheesham range.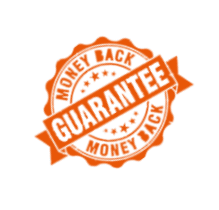 SHEESHAM WOOD FURNITURE
Sheesham is a decorative Indian rosewood, which primarily grows alongside roads and river banks in the Punjab. Due to its strength and beautiful grain, sheesham wood makes lovely furniture. The grain (including knots) and colourings can vary so much from one piece to the next, making each piece individual, therefore we suggest that you contact us for further images of your possible piece before purchasing. Some people prefer the smooth and clean look others much prefer a rustic and natural look!
Made in India
This item is in stock in our furniture shop in Brighton and Hove, Sussex.