IMPRESSIVE MANGO TRUNK
Crafted from mango wood, this impressive mango trunk, painted in a light distressed style – coloured blue and white provides a very distinctive and eye-catching look alongside the copper coloured embossed metal work.
Visual Description
This attractive looking trunk has beautifully embossed metal work throughout with a central motif attached to both it's lid and front. Made from mango wood, the trunk has a sturdy metal hasp while an array of metal banding adorns the surround bringinging both design appeal and strength. Painted in a predominany blue and white, this piece has been sympathetically given a slight distressed-style look.
Uses
Storage trunks are always very versatile and have mulitple uses… a show boxin your hallway, a linen box at the end of your bed…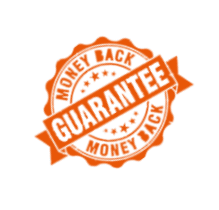 UNUSUAL INDIAN FURNITURE AND ACCESSORIES
Take a look at our blog about this style of furniture here.
Due to the nature of these pieces each item will vary. With the colours, patterns and metal work on the wood differing from one to another. Please contact us prior to purchase if you would like let us know your preference. We can send photos of the exact item we would send you.
Made in India.
This item is in stock in our furniture shop in Brighton and Hove, Sussex.
Why is mango a good sustainable wood to use?