Storage Trunk with small studded patterns.
This impressive trunk has been newly made and decorated using small brass studs to create a simple yet eye catching pattern on three sides and the top. Please note that the back of the trunk is not decorated and therefore has been left plain. THe patterns on the top incorporate some flower shaped metal plating in the corners. And on the front there is some carvings to create a flower and a swirl pattern. I love the large shaped decorative clasp which has been made from brass and is quite stunning in itself. The lid is impressive in weight and is held open with a back stopper and a chain on one side. Inside there is plenty of storage space to keep all your belongings from big to small. There is a brass handle on each side to help with moving the item and also these add to the beauty of the piece.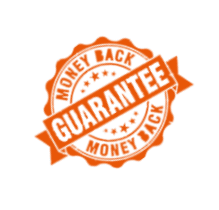 UNUSUAL INDIAN FURNITURE AND ACCESSORIES
Take a look at our blog about this style of furniture here.
Due to the nature of these pieces each item will vary, with the colours, patterns and metal work on the wood differing from one to another. Please contact us prior to purchase if you would like let us know your preference and see photos of the exact item we would send you.
Made in India.
This item is in stock in our furniture shop in Brighton and Hove, Sussex.