Upcycled Hatch Door Trunk
This incredible trunk is one of the more unusual yet fascinating items we've had in recently. Now a fully functioning trunk with an eye-catching top and door, this piece was once two different items. The bottom section is an old trunk's body. Sitting on top of four wooden bun feet, this trunk still has its original metal work and handles, one large handle on the front and two smaller handles on each end. There are also metal straps running vertically up the front and sides of the piece. The body of the trunk has a rustic colouring with flashes of green paint worn by time, adding a touch of colour to the piece. The lid of the trunk, likely in a state of disrepair or perhaps completely missing has been replaced by a thick, heavy hatch door salvaged from somewhere in Rajasthan. This door was clearly built for strength and security. This is evident by the thickness of the timber used for the door panels and cross braces but also from it's original chains and metal work that adorn its aged surface. The hardwood has aged wonderfully and when the small hatch door is lifted up, it is clear from it's underside that this durable door has seen use over its many years but is still standing strong. Within the hatch there is one large compartment for storage. A truly unique item, this pirates chest could work perfect in a landing, hallway, living room or bedroom.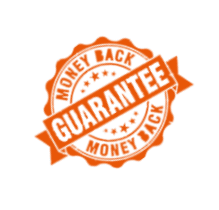 VINTAGE INDIAN FURNITURE AND ACCESSORIES – Take a look at our blog about this style of furniture here.
Made in India.
This item is in stock in our furniture shop in Brighton and Hove, Sussex.