Large Colourful Reclaimed Wardrobe
Large in size, this hardwood wardrobe is extremely sturdy and robust. Rajasthan, the region in which this wardrobe was hand made, is one of India's most colourful and this is wonderfully celebrated with the vibrant finish on this piece. Made from reclaimed wood that is mostly a dark brown hue, there are large swathes and streaks of distressed coloured paintwork, colours include a mottled mix of green, blue, red, yellow, turquoise and many in between. The eye catching wardrobe has panelled sides and doors adding character to an already impressive piece. Inside, the wardrobe has a wooden clothes rail and two internal shelves, the upper of which is adjustable to two heights to allow two different spacings below the clothes rail, depending on your requirements. The lower shelf is situated about a third of the way up from the bottom of the unit, creating a generous storage space at the foot of the piece. Perfect for large bedrooms or landings, this piece is sure to impress and take pride of place in your home.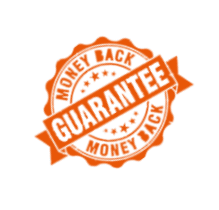 RECLAIMED INDIAN FURNITURE AND ACCESSORIES
Take a look at our blog about this style of furniture here.
Due to the nature of these pieces each item will vary, because the colours on the wood differ from one to another. Therefore, we highly recommend that you contact us prior to purchase if you would like more information on any piece. Furthermore, all our employees will be more than happy to send you photos of the exact item which we will send you, before you go ahead and buy.
Made in India.
Customers can see this item in our furniture shop in Brighton and Hove, Sussex.