Many of the items we stock are one-off unique items. We love sourcing all these unique products to help you create the look and feel you want in your home, but due to the nature of the pieces it's worth taking the following in to account before you make a purchase: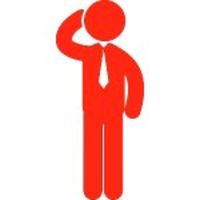 Accuracy of photos and information:
We aim to show as much detail of our products as we can, but if you are unsure about any specific detail then please do not hesitate to contact us and we can arrange for more images to be sent to you.
Some items do have more then one of each in stock, but as everything is handmade, each one will vary very slightly from the image shown. So again, if in any doubt please contact us and we'll send you accurate photos of a particular product in stock.
We are as careful as we can be when publishing measurements, but if the piece you're considering is to go into a tight space or if it's vital that the measurements are exact, then please contact us and we can recheck the sizes, to the mm if needed!
Please also note that it is your responsibility to measure entrances to make sure that your purchases will go into your house, through gates, doorways and into the space planned for it. Our delivery guys are experienced and will do all they can to get it in, but if they are unable to bring the piece in, we can not offer a refund for any part of the delivery or return.
Delivery times will vary. Please note that it can take up to 28 days for delivery of some of our furniture to arrive.  If you need more information on this, please contact us before you place an order.

We have many more items available in store which have not yet been displayed on our website.  It'd be wonderful to see you if you fancy popping along…