We love it when our customers share their thoughts with us, and we get some lovely feedback, here's just a selection:
27th April 2022
Bedside Cabinet
"Fabulous item , love it , beautifully made 👌"

Hooks
"Gorgeous set of hooks"

Bar Door Cabinet
"Gorgeous cabinet , incredibly helpful, super quick delivery"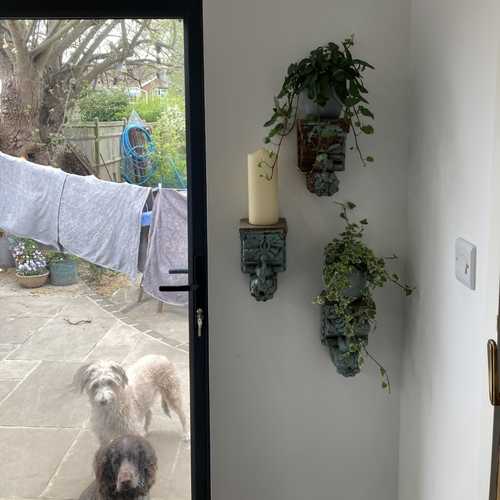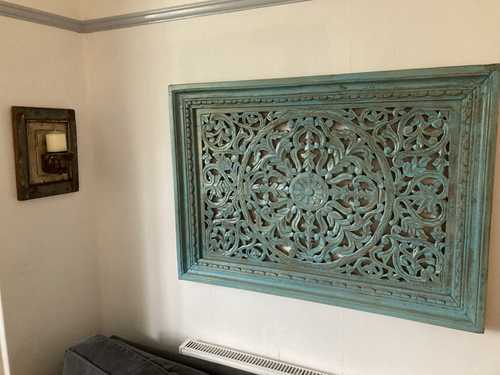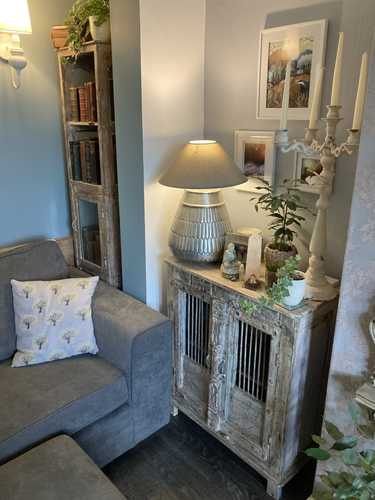 Roxann (Etsy), Kent – Click to look at Roxann's beautiful products on Etsy (NanookCollarandLeads)
---
25th April 2022
"It's just WONDERFUL. And I am so pleased and so grateful."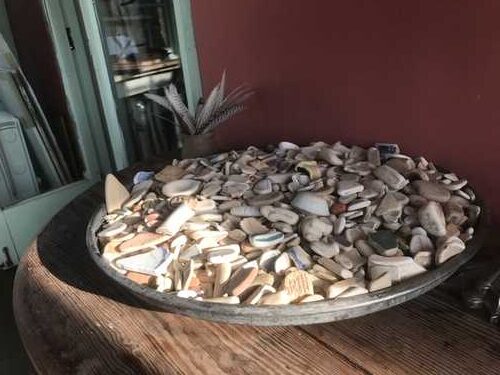 Sally (Etsy), Hereford
---
1st April 2022
"Fab bajot! Well-made and looks amazing. Classy with character. Really impressed with the range and quality of products, and the lovely & efficient customer service at JUGs. David and Kristy are awesome!"
Suvnan (Etsy), Richmond
---
30th March 2022
"A beautiful candle-stand. I love it. This is the third item I have bought from this seller and again it has exceeded my expectations. Many thanks"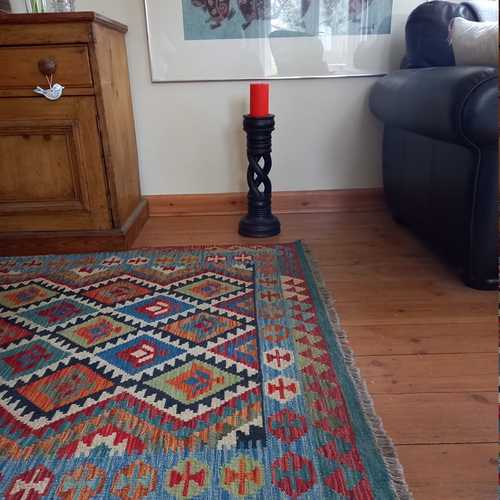 Siobhan (Etsy), Llanon
---
16th March 2022
"Absolutely stunning table. I bought 2 bajot tables and they both exceeded my expectations. Really pleased. Thank you"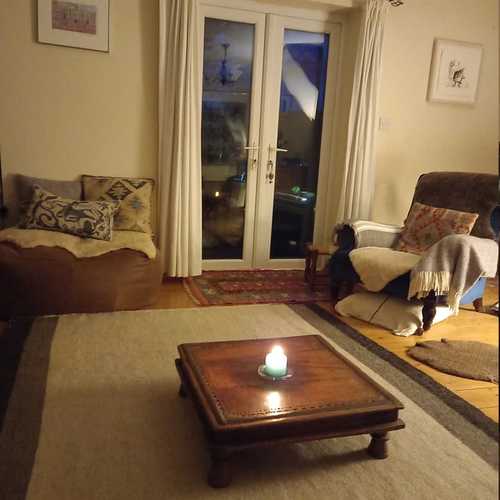 Siobhan (Etsy), Llanon
---
11th March 2022
"The frame I brought is going to be a gift and I am so pleased I brought it. What a stunning piece so bright and vibrant. The customer care was excellent and the delivery was prompt. I definately recommend this business. Ii am one happy customer."
Michelle (Etsy), Newquay
---
2nd March 2022
"Received this morning thank you.
Love the pieces!"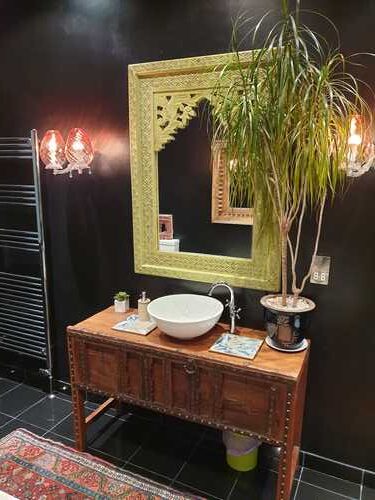 Patrick
---
22nd October 2021
"Received today and absolutely LOVE it! Thank you so much 🙏🏼"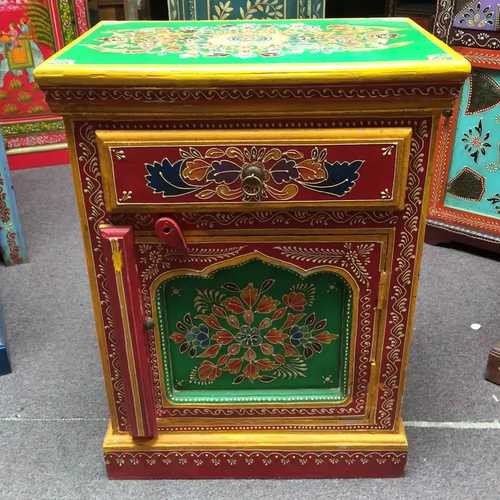 Gareth (Etsy), Flintshire
---
19th October 2021
"The cabinet is beautiful and looks wonderful in the Lover Goddess themed bedroom I am creating here in Wales 🏴󠁧󠁢󠁷󠁬󠁳󠁿❤️💚"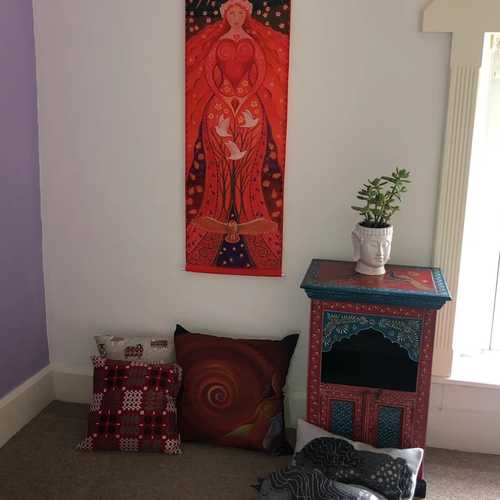 Donna (Etsy), Brecon
---
19th October 2021
"Stunning console that's perfect in my hallway."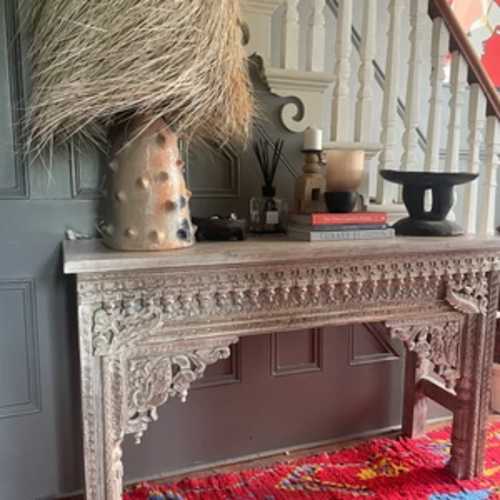 Mandeep (Etsy), Sheffield – Follow his Interior Instagram here
---
13th October 2021
"Beautiful products, great quality and amazing customer service. My cabinet looks great next to the bath for toiletries ❤️💚"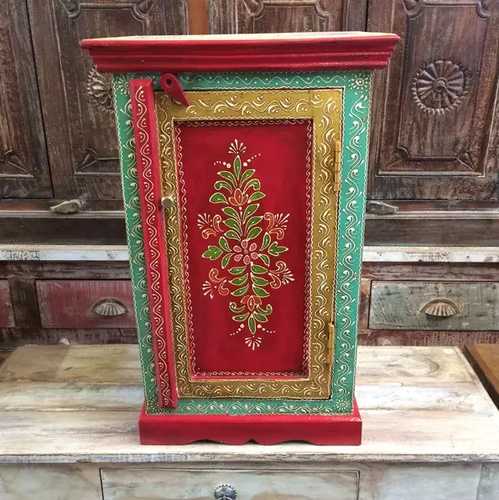 Donna (Etsy), Brecon
---
1st October 2021
"Great shop! We love our chest and it's looks lovely as a coffee table in our lounge. Good quality and great customer service!"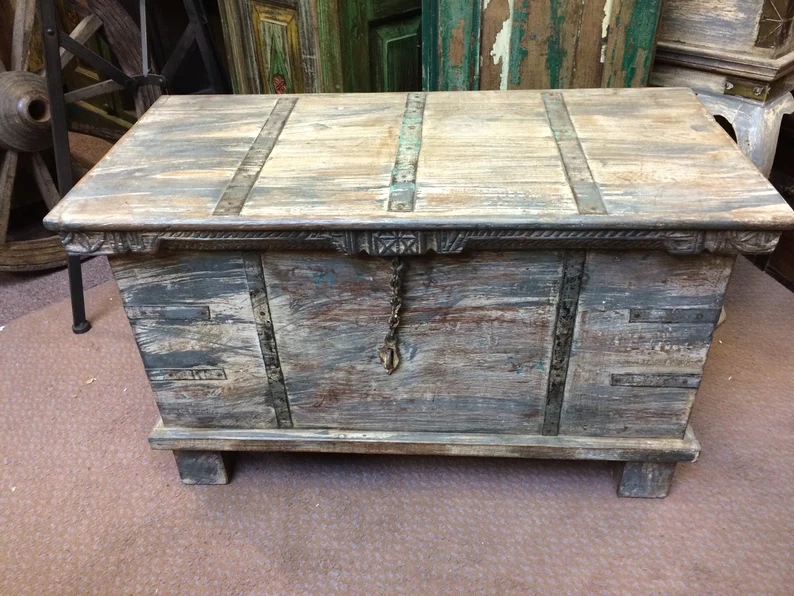 ---
16th September 2021
"Hi Russ,
Just a very quick note to say that the cabinet arrived early this afternoon.
I'm really pleased with it, the attention to packing detail; and the service received. And would recommend others' to you. So thank you very much."
Peter, Harrow
---
25th August 2021
"Hi David,
Just to let you know I am so happy with my sideboard, it is absolutely beautiful. Once again the furniture I have bought from you is even more WOW than the pictures. I am in love with it. Thanks you so much and thank Graham for me too xx"
Annmarie, Swansea
---
24th August 2021
"Hi David
I just wanted to say I am delighted with my sideboard. It looks great in my hall and is now full of vases etc!
Thank you for all your help.
Kind Regards,"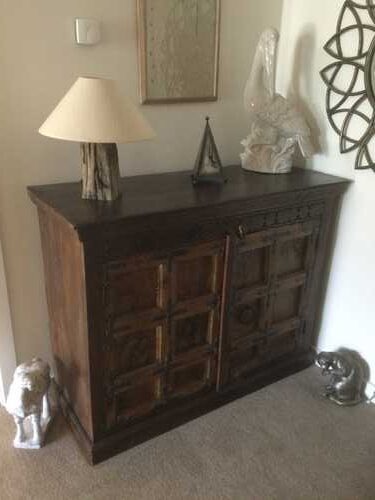 Sally, Poole
---
24th August 2021
"Fabulous table, quick delivery, just as it was on the website.
Would definitely shop here again."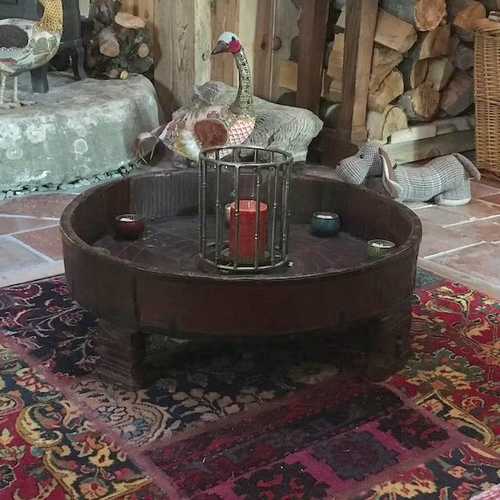 Tracey (Etsy), Worcester
---
30th July 2021
"Looking fab in it's new home ❤️"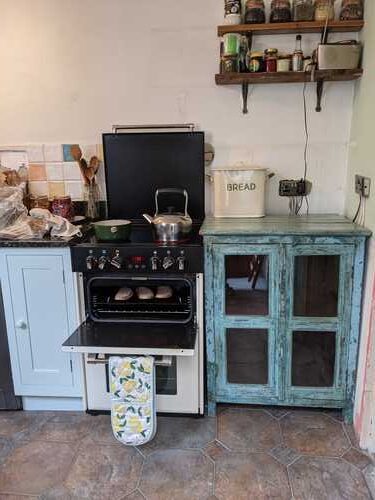 Lucy, Penzance
---
21st July 2021
"I am delighted with my purchase! It was wrapped extremely well….. it's on the wall…. And I can't stop looking at!"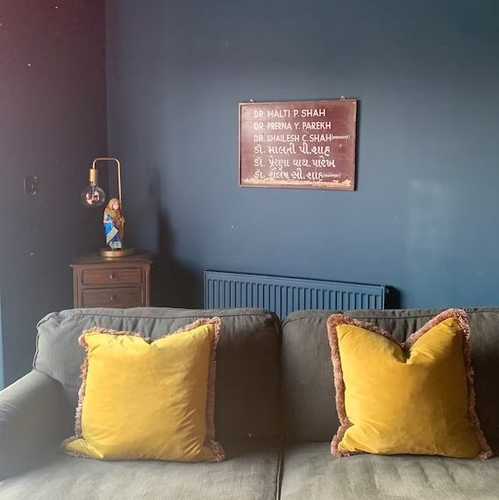 Emma (Etsy), Alresford
---
13th July 2021
"Very pleased with the cabinet. Communication from the seller was good. The courier they used was timely and professional.
I wouldn't hesitate to recommend."
Emily (Etsy), West Kirby
---
10th July 2021
"Beautiful item, everyone comments on how good it looks. Great communication from seller and delivered exactly when arranged.
Very pleased and will buy again."
Dawn (Etsy), Colchester
---
7th June 2021
"Beautiful trunk.
Lovely wood.
Very well packaged and protected.
Great service.
Admired by everyone."
Marian (Etsy), Launceston
---
29th April 2021
"I'm delighted with my niche. Characterful and we'll carved. Arrived promptly and well packaged."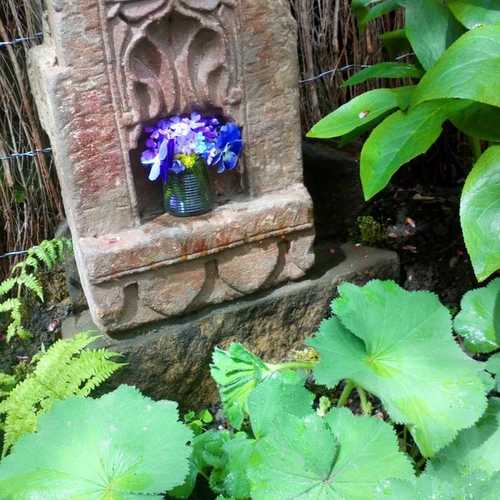 Elizabeth (Etsy), Huddersfield
---
7th April 2021
"Hiya,
I just wanted to say thank you to Russ and David for your assistance along the way with my 1st purchase of an Indian boho green painted trunk. It arrived today and I love it! It goes so well with my Indian Baumhaus Urban Chic reclaimed teak wooden furniture.
It was a pleasure doing business with you.
All the best,
Namaste,"
Cat :-), Berkshire
---
6th April 2021
"This is just a beautiful cabinet and it arrived safely and securely packaged. Communication was faultless and David and his team were wonderful throughout the whole process. I will also never forget the care and support they gave me on a personal level too. Thank you so much x"
Vimty (Etsy), Glasgow
---
30th March 2021
"Looking for a small coffee table, something a little different – we found it. We love our table. Fully kept up to date with delivery information. Packaged well & delivered in good time. Thank you very much, one happy customer."
Janice (Etsy), Northampton
---
30th March 2021
"The wardrobe is beautiful and very well made/sturdy.
Delivery was done by the shop owners themselves, who kept in contact the whole time, updating on possible delays they faced.
Very happy with the purchase and would definitely buy from this shop again!"
Kerrin (Etsy), Bournemouth
---
21st March 2021
"Very unusual, lovely little collection tin . I have put it on the wall , to drop in all our loose change . Arrived well packaged and in good time .
Thankyou."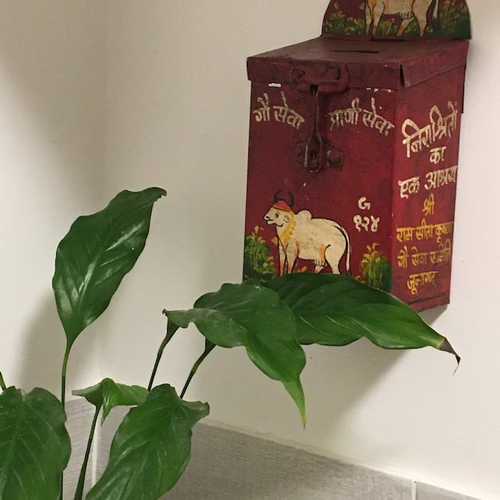 Helen (Etsy), East Cowes
---
13th March 2021
"A really beautiful and unique piece."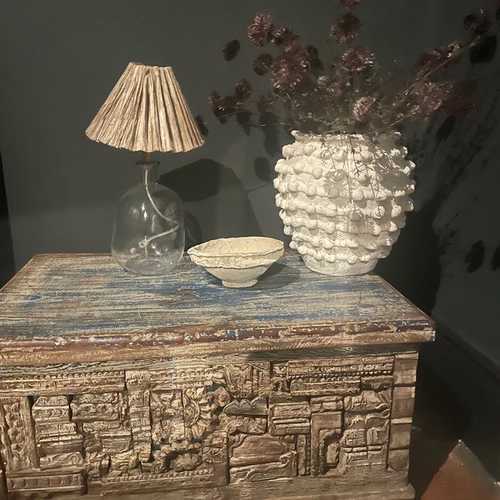 Mandeep (Etsy), Sheffield – Follow his Interior Instagram here
---
11th March 2021
"Thank you so much for this wonderful chest of drawers! The quality is gorgeous, design is unusual, striking, and beautiful. It feels great to have a unique and special piece of furniture like this. Communication and delivery was friendly and efficient, highly recommend to anyone thinking of buying a piece."
Hannah (Etsy), Ipswich
---
5th March 2021
"Hello David (et al)
Just to let you know that we love our stuff! And it looks great in situ! Graham was great too. Very helpful and efficient.
I'm sure I'll need more "stuff" very soon!
Thankyou for bringing it to the U.K.
I'm a very satisfied customer.
Best wishes"
Sarah & Simon
---
11th February 2021
"Hi just to say we have just received our order and its absolutely stunning! The quick efficient delivery and quality of the Indian little table and elephant, we love them, thank you so much will definitely be ordering again and recommend to everyone!"
Beth, Ipswich
---
6th January 2021
"Hi David,
Just wanted to send you a quick email to say thank you and the unit is amazing!!It truly is beautiful.
Thank you so much!
Kind regards"
Elise, Bridgend
---
16th August 2020
"Hi David,
I have my new bookcase, and all I can say is W O W! I cannot believe that it is even more beautiful in the flesh! It looks amazing in my living room. Thank you so much for such a unique piece of furniture, that I will treasure always and a first class service.
Thanks to Graeme too, who was an absolute hero.
I will definitely be shopping with you again,"
Annmarie, Swansea
---
18th June 2020
"It's arrived and it's wonderful!
I love it.
Thanks"
Tanya, London
---
3rd June 2020
"Hi Kristy,
My package has arrived and I'm delighted, thank you.
Kind regards,"
Gill, Surrey
---
26th May 2020
"Hello Russ,
I hope you are well,
I just want to say I am thrilled with my new trunk…
I absolutely love it, thank you.
Kind regards,"
Sarah, Surrey
---
30th March 2020
"Hi David,
I'm sending a photo, but I'm afraid it's such a small room it proved difficult to achieve a decent shot.
I'm happy with the 'new' room though, far more interesting than before.
Stay safe!"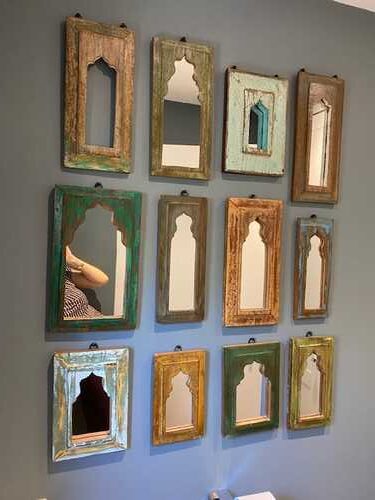 Clare
---
15th March 2020
"We love your business.
Its helped fit my last 2 salons."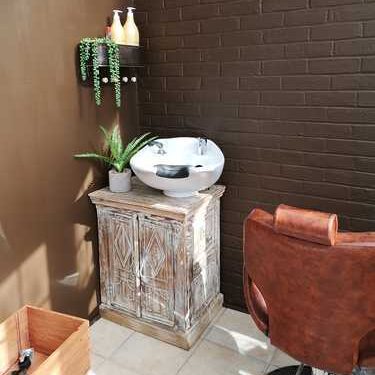 Simon
---
20th February 2020
"Hi David.
I hope these photos enable people to see the character that they bring to (a reasonably) modern home.
Thank you for your kindness and help xx"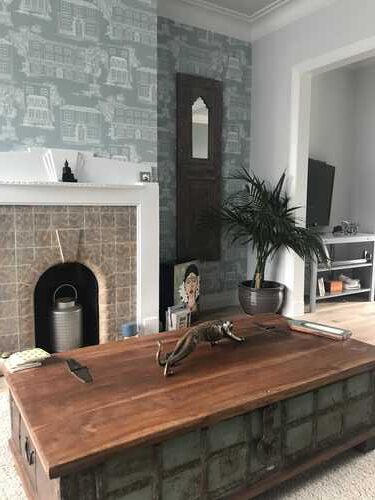 Maureen
---
8th Feb 2020
"Hi there,
We recently bought an item of wooden artwork for the wall from Jugs and mentioned that our lounge was pretty much furnished by you!
As you can see we have a 2 door cabinet, 2 bookcases, dining table, TV cabinet and nest of tables!
Not the best photos, but you get the idea!We just love the product you're selling and will be back 😊"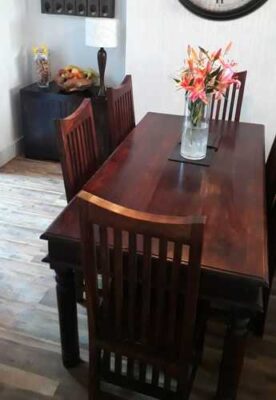 Gemma and Colin
---
8th February 2020
"Hi, our beautiful large reclaimed set of drawers arrived safely. It was delivered on time, by a very cheerful man who helped beyond what could be reasonably expected. It was well and very thoroughly packaged (not an easy task given its size). So thank you Jugs for a hugely efficient and friendly service."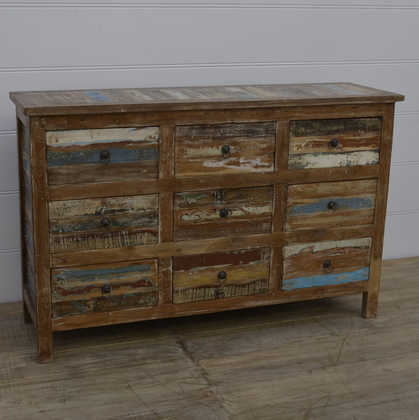 Victoria, Tyne and Wear
---
20th January 2020
"Dear all at Jugs
Just to let you know that I am absolutely delighted with the floral cabinet. Not only is is very stunning but it has very good size shelves and very well made. It is perfect for my needs!! I will send photos once I have painted my room to do it full justice.
Thank you again!!!
All the very best
Warm and kindest regards"
Kirti, Hereforfshire
---
11th January 2020
"Hi Russ and David,
Thank you so much for sending the mirror so quickly … it's gorgeous and have added to a shrine …
You are very kind and lovely.
Much appreciated.
I will be sure to pop into Jugs when next in the area.
All best,"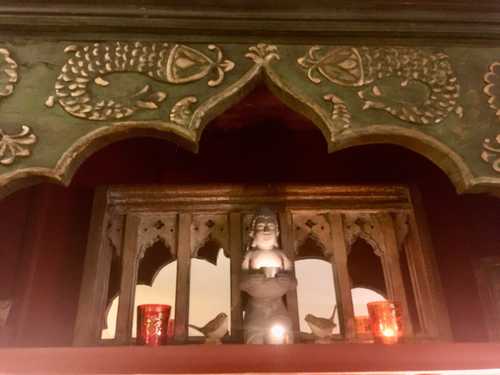 Cecilia x, Etsy
---
30th January 2020
"Dear David,
Thanks for your email and for your prompt sorting out of the damage problem. The cabinet is now in place and the chip on the corner is barely visible – unless you really look! It makes a refreshing change to come across a company with such good customer service and I shall be recommending Jugs to my friends when they ask about the new chest, which I know they will!
Thanks again
Kind Regards"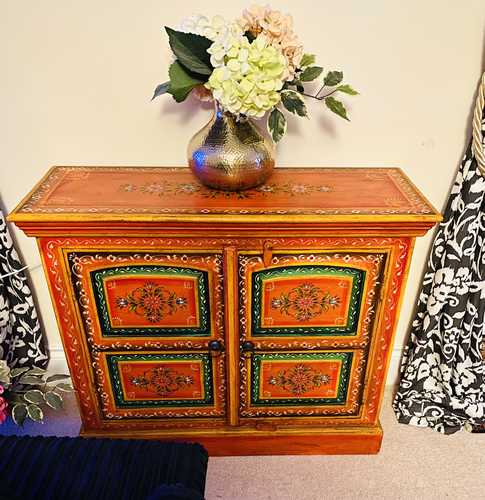 Sally, Somerset
---
5th January 2020
"Can I just say that Amazon could learn a thing or two from you regarding value for money and the incredibly brilliant packing. The moulds are great and better than I anticipated. Thank you so much."
Alan, Etsy
---
3rd January 2020
"Love it!
Thank you!"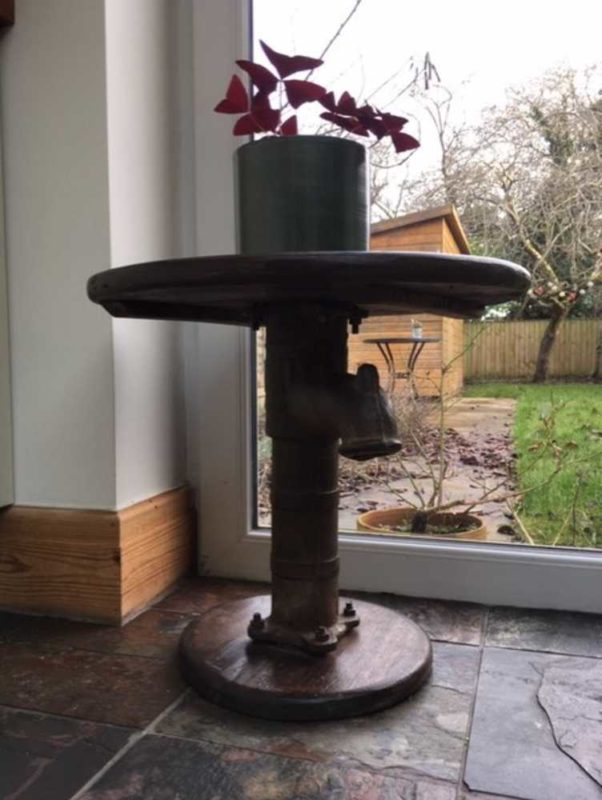 Kathakoli, Preston
---
27th December 2019

"Hello David,
Well the time has come. Family has been, celebrated and gone and I'd a minute or two of quiet reflection in which I decided to open my parcel. Well I don't know what to say really. I'm absolutely delighted with my brick moulds they're so stunning and perfect for where I want to use them.

I'll be keeping my eye on your Etsy shop in future that's for sure. Thank you for being a super duper seller and if you'd like to tell me how to leave you a sparkling review I'd be happy to do that for you.

Kind regards to you and all the very best for a healthy, prosperous and happy 2020."

Julie, Etsy
---
13th December 2019
Hi Russ and Kristy,

Green small cupboard
"This is a delightful colourful cupboard, which fits perfectly a small space in the room and looks so beautiful. The delivery was so quick, and the packaging was faultless. I was so very happy with the service.
Thank you to the Jugs Team."

Floral vase
"A lovely vase full of vibrant colours of Rajasthan. Looks lovely in the hallway. I am delighted with it. The packaging was so very good and the delivery was very prompt. Fantastic service from the Jugs team.
Thank you."

Box
"A lovely metallic box with beautiful design. A very good storage box and also looks stunning. The item was very well packed and delivered very quickly. I was kept informed of the progress of the delivery. The service was amazing. I would not hesitate to recommend your company, great products and great service.
Thank you."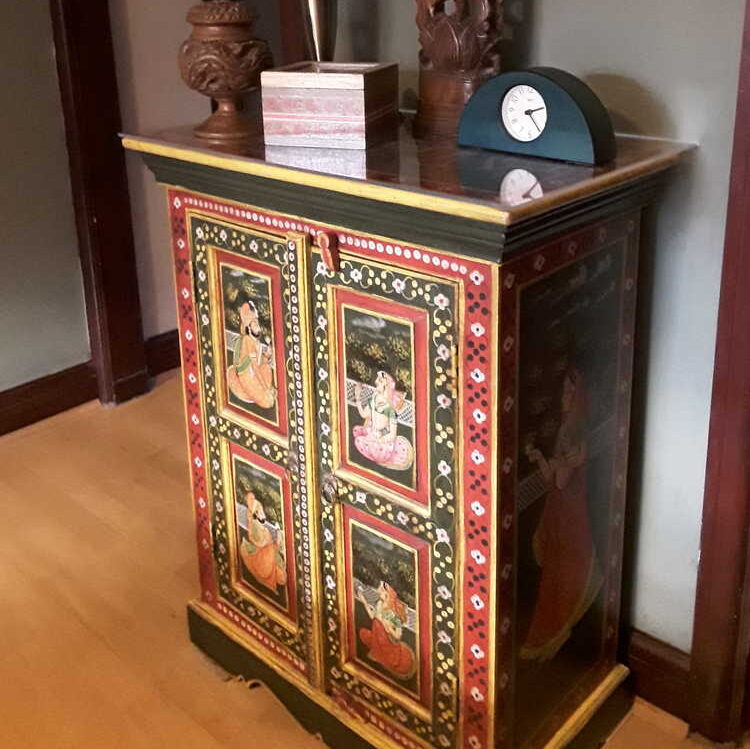 Kirti, Herefordshire
---
6th November 2019
"I LOVE IT !!
It's absolutely beautiful.
Thanks,"
Nesar, London
---
1st November 2019
"Good morning,
Yesterday I received my order of a jewellery box.
I just wanted to let you know how absolutely delighted I am with it. It is beautiful and even nicer than the picture suggested.
The service was great and the order arrived promptly and safely.
I will definitely be looking for other items on your site in future.
Thank you very much.
Best regards,"
Jackie, Hampshire
---
30th October 2019
"Hi David
Package received and what a beautiful table we are delighted with our purchase.
Thank you,"
Rebecca, Etsy
---
29th October 2019
"I would just like to reflect and take the time to say thank you – myself and my husband recently travelled a long way top visit your shop and ordered several pieces of furniture as a result.
The pieces arrived so well packaged to protect them, and we were blown away by them when we unpacked them – absolutely stunning.
They will provide many, many years of enjoyment.
I am sure we will visit again in the future as a result and will be sure to inform others
kind regards"
Claire
---
20th September 2019
"Hello Russ,
Hooks work a treat as does the mirror. I will like 4 more hooks… I will spend the next hour browsing through your website (becoming my favourite past time 😎) to see if I can find what I am looking for.
regards,"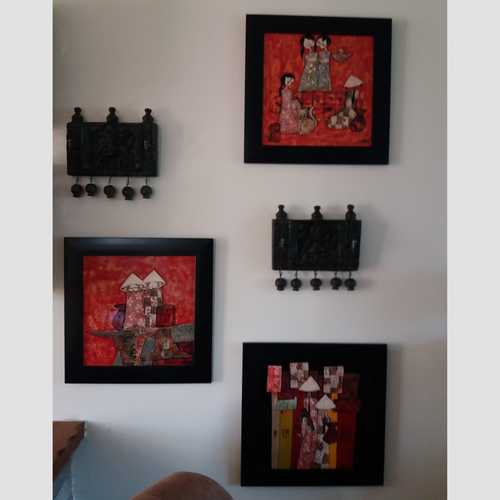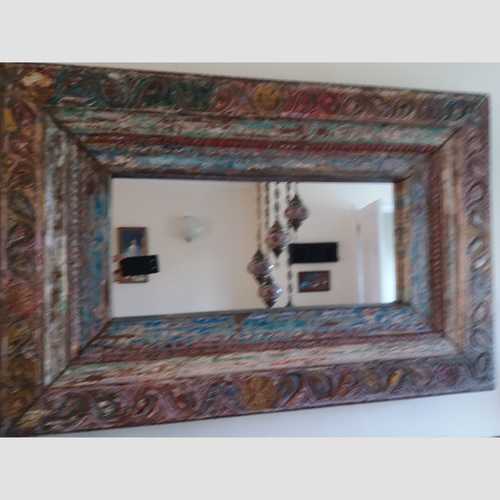 Gunjan, Scarborough
---
April 2019
"Looking beautiful"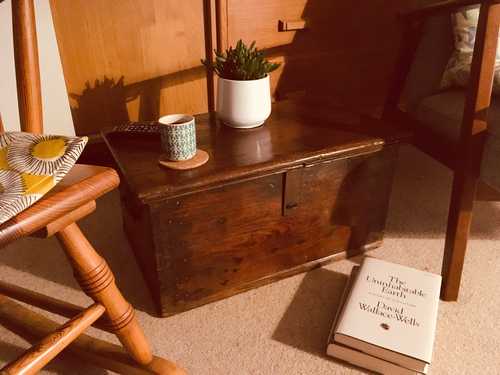 David, Brighton
---
26th March 2019
"Hi Kristy,
Exchange went fine, we have the new trunk and the old one is, I am guessing, with you by now. Thank you very much for helping sort this out, all of you that I dealt with. It is obvious that you guys really care about what you sell and the customer experience and that is a very nice experience to have, even if the reason for it was not ideal.

If you guys ever need a testimonial on customer service then do give me a shout and I would be happy to help. Hopefully we will visit the store one day.

Many thanks once again,"
Sam, Gloucestershire
20th March 2019
"Hi David
The shelves have arrived and I love them! Thank you so much….."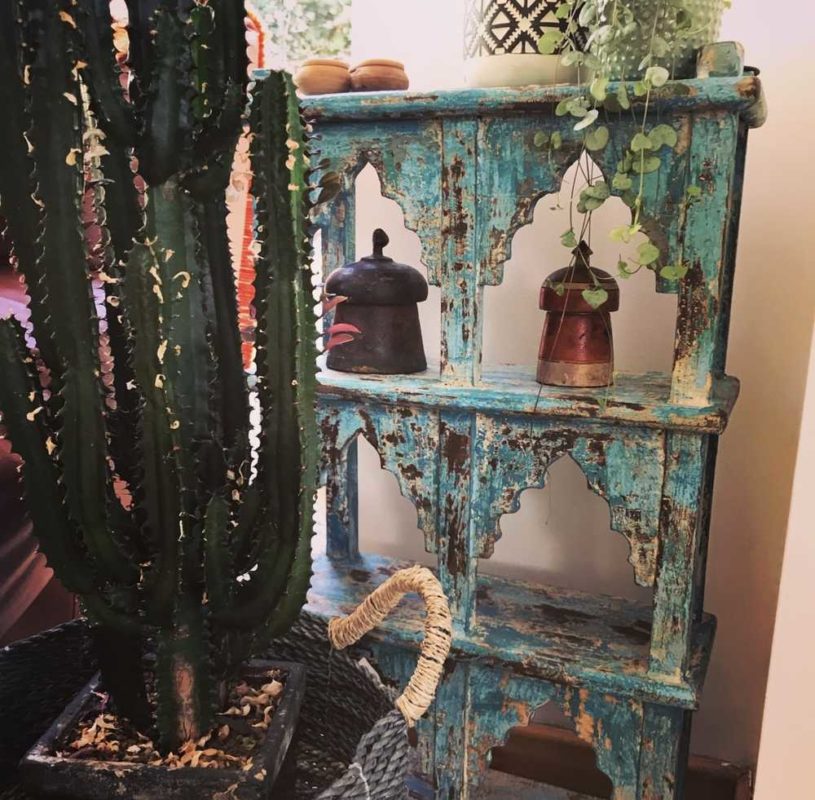 Rebecca, Conwy
---
12th February 2019
"Hi,
It's delivered and looking great."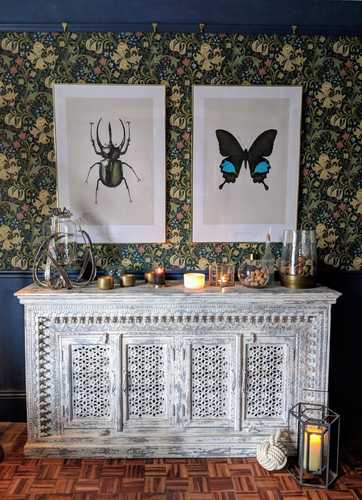 Freya, Smethwick
---
9th January 2019
"Hello David,
I just want to let you know that the bookcase arrived today and I absolutely love it. It was well worth moving my house around to accommodate.
Many thanks for everything,"
Lisa, Greater Manchester
---
6th January 2019
"Hi,
We visited your shop today and just wanted to say how happy we are with the sideboard, mirror, giraffe and root vase we purchased from you! You were so helpful and we will be back soon! Thank you!
From two very happy customers,"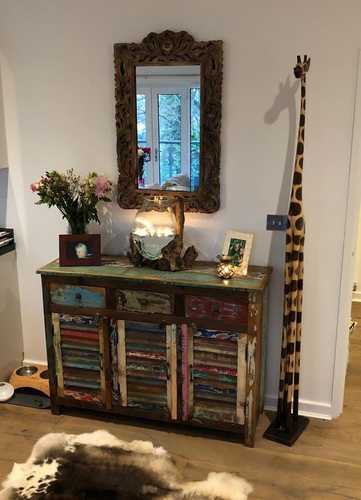 Claire and Ross
---
15th November 2018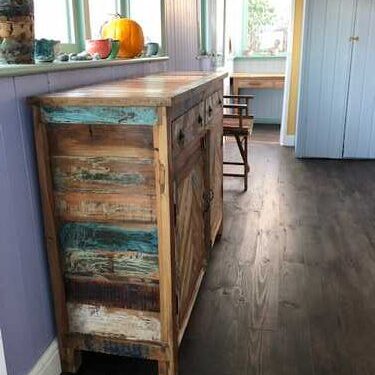 Maggie, Saltdean
---
14th September 2018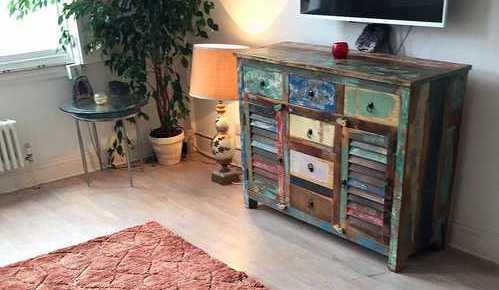 Sheila, Hove
---
2nd July 2018
"Hi Russ Thought you might like to see a photo of the shelves in situ! Best wishes,"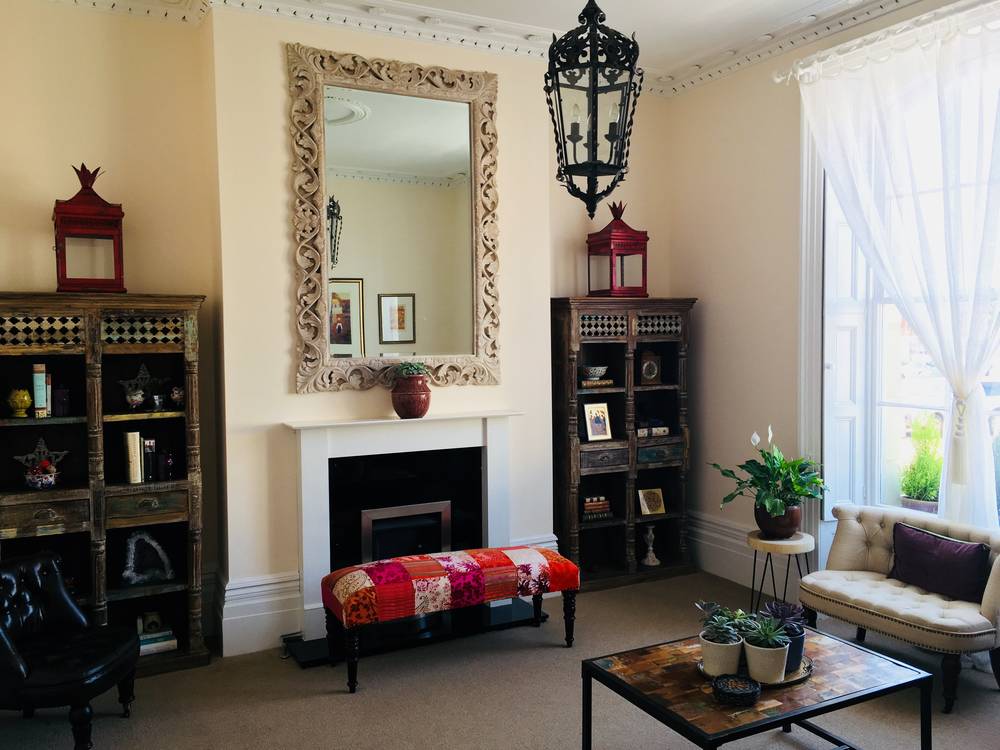 Rachel,Cheltenham
---
13th April 2018
"Hi Russ and Kristy, the trunk was delivered promptly at 9.15am on Tuesday. Thank you so much for all the help, sending me photographs of the items I was interested in and keeping in touch with me during the delivery period. I love the trunk it's very robust and fits perfectly into the living-room that my grand-daughter occupies when she comes to stay: it's already full of the bedding I use for the new sofa bed. I think there is now, definitely no more room in my flat for Jugs furniture, but my daughter moves house soon and I may be in touch in the future,"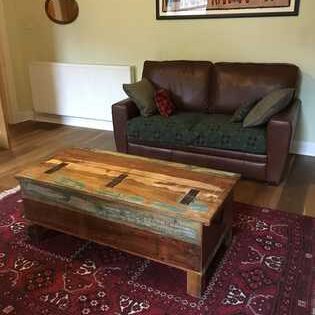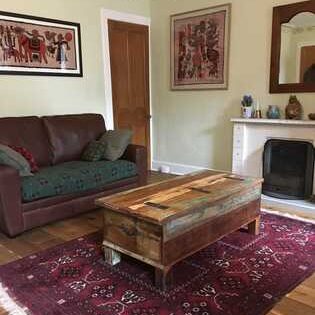 Jane, Glasgow
---
28th March 2018
"Just wanted to thank you for my mirrors all of which which arrived perfectly intact. They are beautifully finished and someone had taken such care with the packaging – I wanted to say thank you very much for everything.
Best wishes,"
Sue, Redruth
---
6th January 2018
"I came in recently to buy Christmas presents and to take some photos of your shop. The photos were for an article in an award winning regional blog called Muddy Stilettos. It has just been published so I am sending you a link – https://sussex.muddystilettos.co.uk/people/favourite-places-carole-manley/ ",
Carole, Brighton and Hove
---
13th December 2017
"The pictures don't do these drawers justice. They are absolutely beautiful and painted so prettily. My daughter will love this. She wanted it to keep necklaces and brooches etc in. It is going to look delightful in her bedroom."
Donna, Kent
---
13th December 2017
"Table arrived safe and sound. LOVE IT! Goes perfectly with picture frames."
Tracy, Canterbury
---
12th December 2017
"The teak trunk looked gorgeous on your website and it has exceeded our expectations! Beautifully crafted, unique and sturdy – this stunning piece of furniture will be in our family for generations. We were most impressed with the personalized service and great customer service throughout."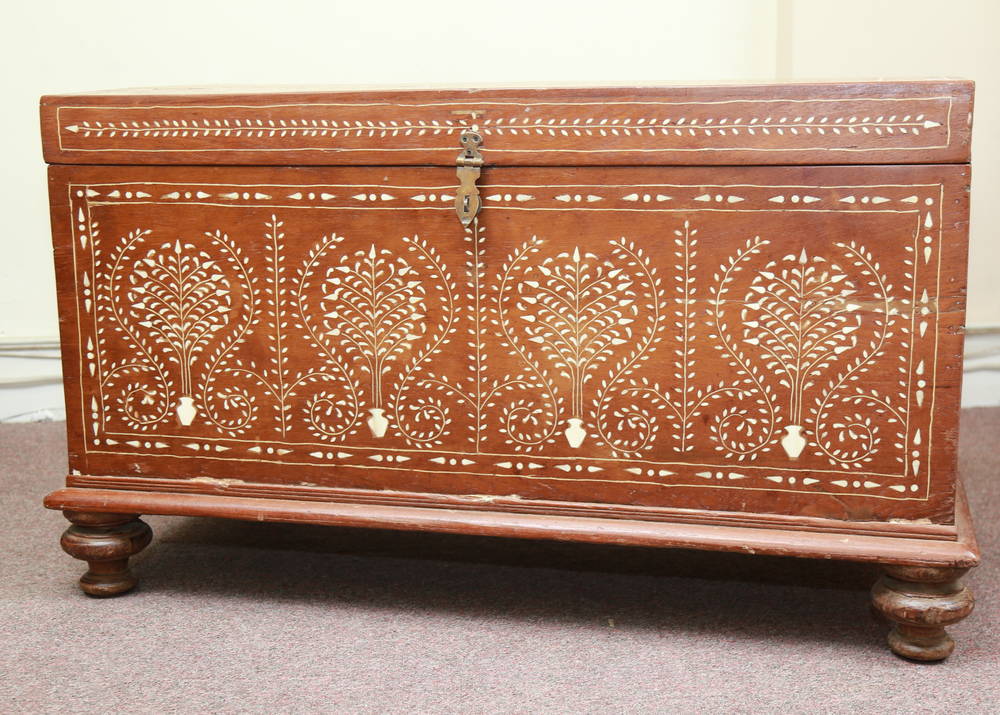 Amy, Derbyshire
---
11th December 2017
"Good morning Russ. Home to the cold but just love my Indian trunk (so well wrapped!). Thank-you"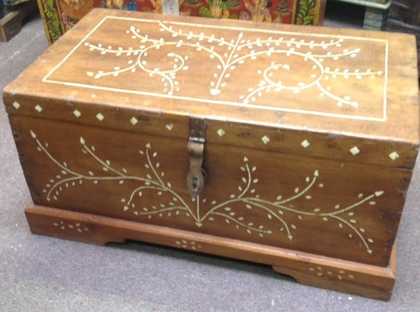 Barbara, Coleraine
---
9th September 2017
"Delivery received. Love both the table and the mirror! They look brilliant. Thank you again for such lovely individual pieces of furniture."
Anna, Ely
---
17th August 2017
"Thank you Russ. We received the bedsides yesterday. Just got around to opening the packaging and putting them in the room. They look very nice and match the mirror we got back with us from India perfectly."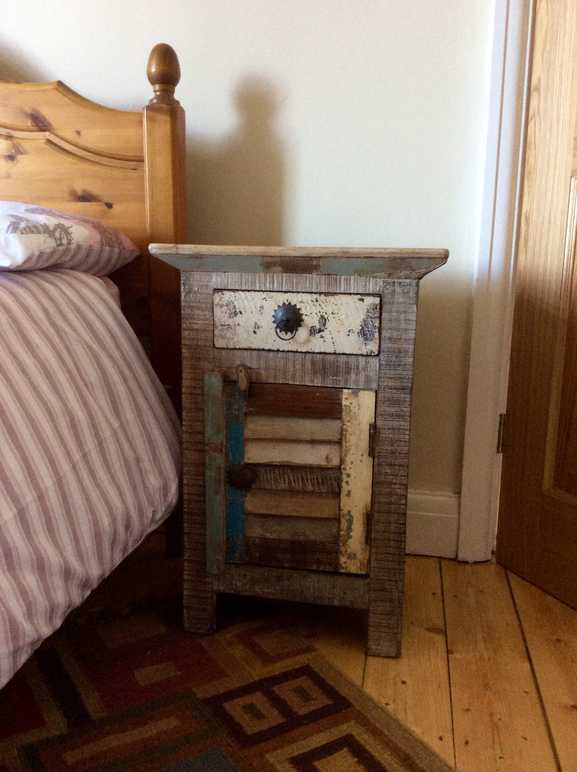 Katha, Preston
---
23rd April 2017
"Here's a photo of the bookcase recently purchased. It looks wonderful in our kitchen. I love it!"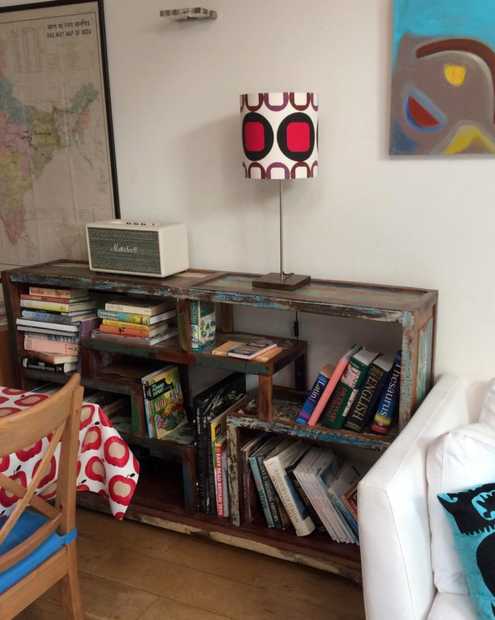 Jenny, Southampton
---
22nd April 2017
"Thank you again for the prompt service. The little trunk fits perfectly into my home and is now full of shoes and various other items that were cluttering up the floor of my bedroom. "I discovered that one of my ancestors who lived in Madras was a manager of the first department store in India, in the late 1800s. The store had 80 departments and I can only imagine the delights that would have been found there. Maybe that is why I have always had a love of old Indian jewellery and of course the furniture that you bring back from Rajasthan, fits beautifully into my home."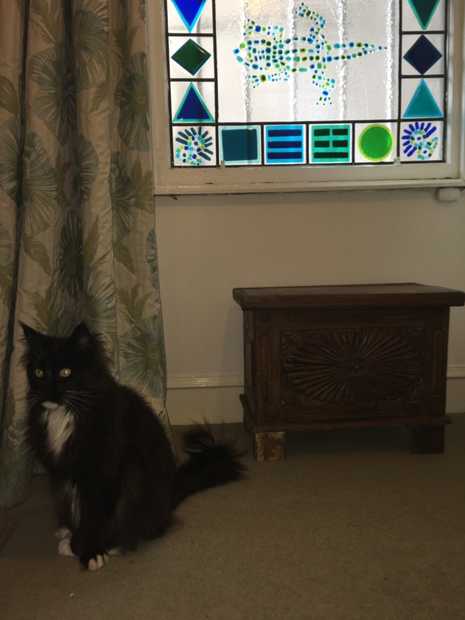 Jane, Glasgow
---
18th April 2017
"Thanks for the delivery of this wonderful bookcase! It's now in situ looking like it was meant to be there! It's fabulous! I love it!"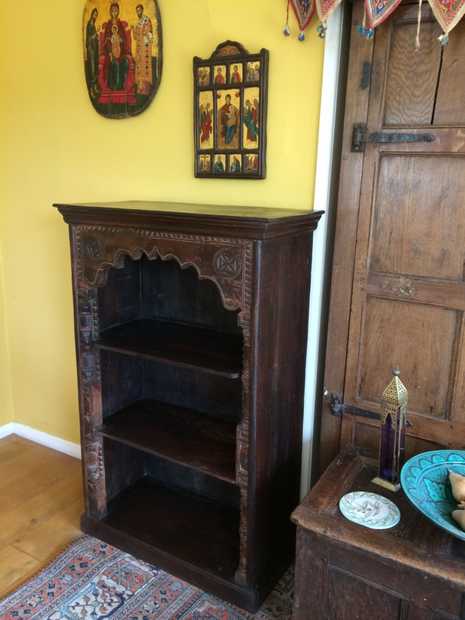 Jenny, Southampton
---
12th April 2017
"Thank you for the excellent service you offer and quickly organised delivery. Absolutely love the TV Cabinet, it looks great!"
Carla, Bedfordshire
---
29th March 2017
"The beautiful Indian cupboard has safely arrived, and yes we do absolutely love it. A really gorgeous piece and it enhances the hall perfectly, while also providing some good and much needed storage space. Thank you very much for such excellent delivery service too."
Clare and Robert, Thame
---
23rd February 2017
"I am so delighted with my furniture you delivered today! It looks better in situ than I ever imagined. Thank you so much. I got such good service. Namaste xxx"
Jayne, London
---
22nd February 2017
"As you can see the trunk lightens up the space, which is I wanted. The trunk is lovely and very robust, a quality product lasts a life-time as your wife obviously understands. Thanks for the prompt attention."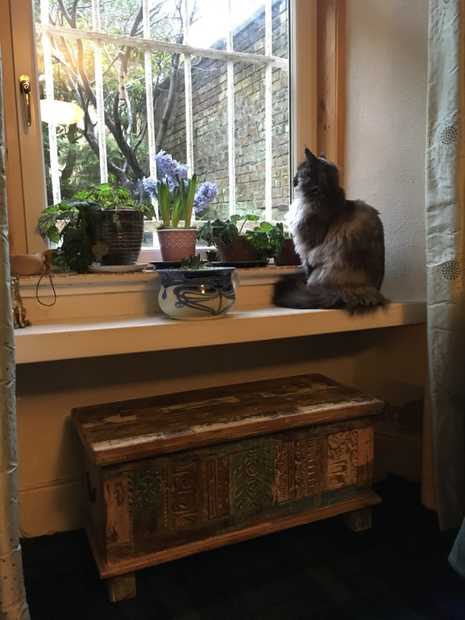 Jane, Glasgow
---
15th February 2017
"The tables and candlesticks arrived and I love love love them, thanks. :)"
Andrea, Northern Ireland
---
8th February 2017
"I just want to say thanks for a speedy delivery and so well packed. I am overjoyed it's a lovely piece, thank you"
Prudence, Manchester
---
25th January 2017
"Just sending some pics of the furniture I bought, we love all our purchases! Delighted!!"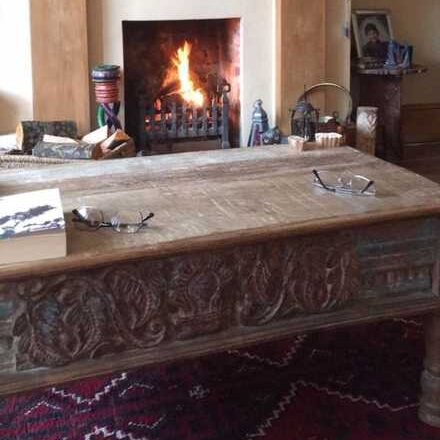 Ruth, Slough
---
21st December 2016
"Many thanks for all your help – you have been amazing!! Great customer service!! I will be back!!"
Ruth, Slough
---
24th November 2016
"Hi Russ, Thank you very much for the great furniture. I can't wait to have put everything in place at home. We will definitely be back as we loved your shop. Many thanks for all yours and Ed's help"
Lucy, London
---
17th November 2016
"Hello Russ, Just wanted to let you know the cabinets arrived this afternoon. They are perfect with my brass bed and make the room look absolutely stunning. Thank you!"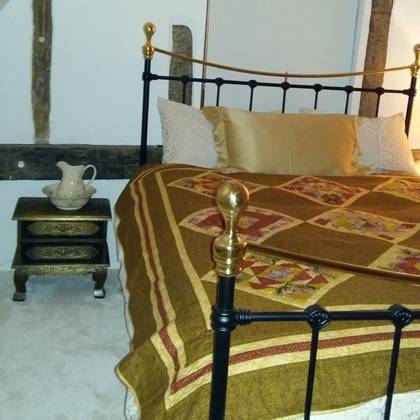 Alison, Suffolk
---
1st November 2016
"Hello Russ, Kristy and your wonderful team. Your furniture is absolutely beautiful and just looking at it gives me so much pleasure. It looks absolutely stunning in my new home, I want to thank you and your wonderful team. It will give me years of joy. Your service was second to none, absolutely first class. I will be visiting your shop in the near future and recommend you to all my friends. Thank you!!!"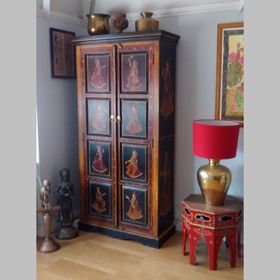 Kirti, Hertfordshire
---
28th September 2016
"All arrived! Am absolutely thrilled! Lovely items, very happy. Thanks for dispatching them so quickly."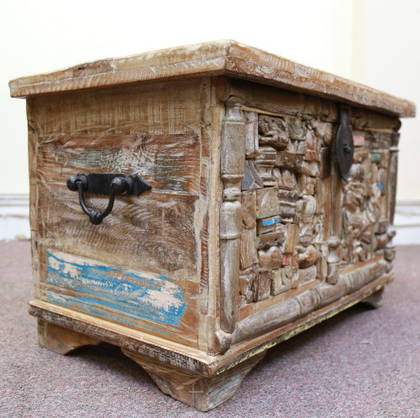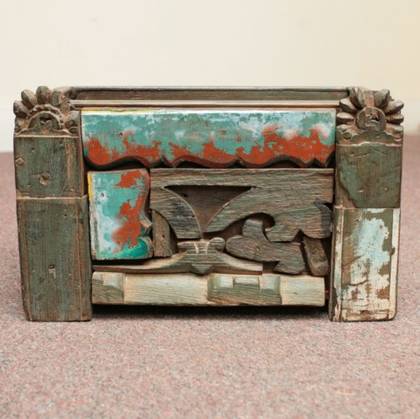 Sam, Berkshire
---
21st September 2016
"We love the table, and the lovely guys that delivered it!"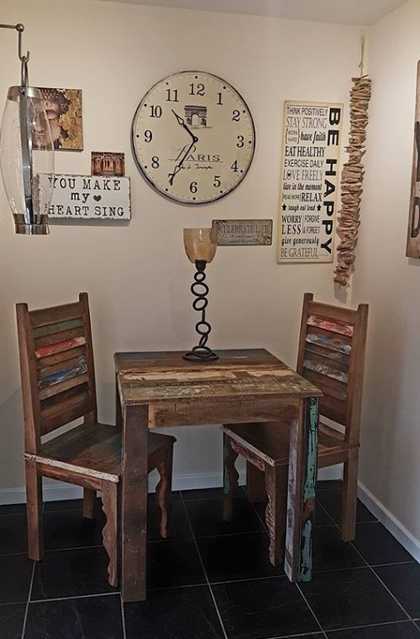 Sam, Kidderminster
---
14th September 2016
"Just wanted to say a huge Thank you for the delivery of my table and sideboard yesterday. Such lovely people and a wonderful service. Absolutely adore my furniture. Would highly recommend your products to everyone. And thank you for my birthday flowers sitting proud on my table."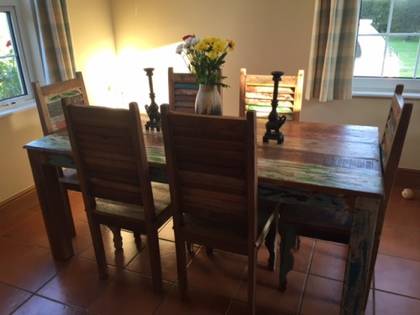 Mandy, Swindon
---
7th September 2016
"the lovely table at our home, we absolutely love the way it fits in our house ❤️❤️❤️❤️❤️ "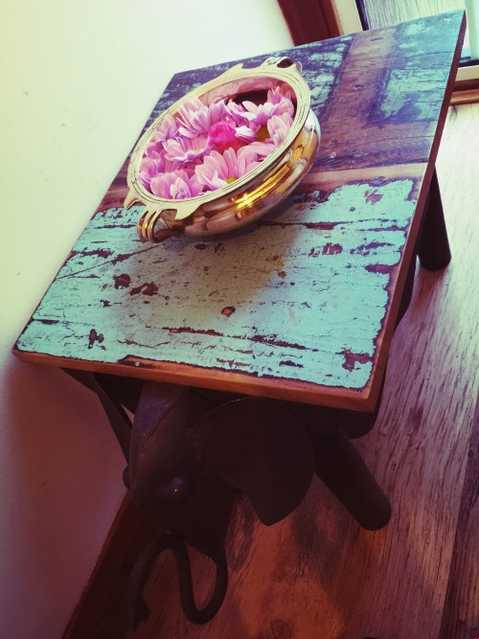 Priya, Slough
---
3rd August 2016
"Sideboard in kitchen and looking fab! Thanks to you guys and Andy for delivery."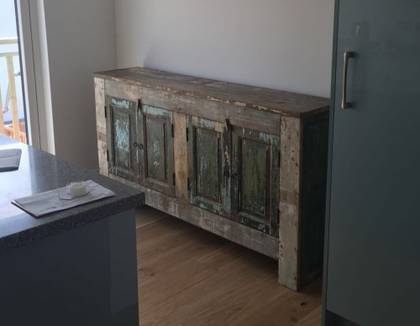 Kathryn, Cornwall
---
27th July 2016
"Hi Kristy, I bought an Indian cabinet at your shop yesterday and drove it home to London on my roof rack. I thought you might like to know that it arrived safely and is now settled perfectly into its new home. We love it."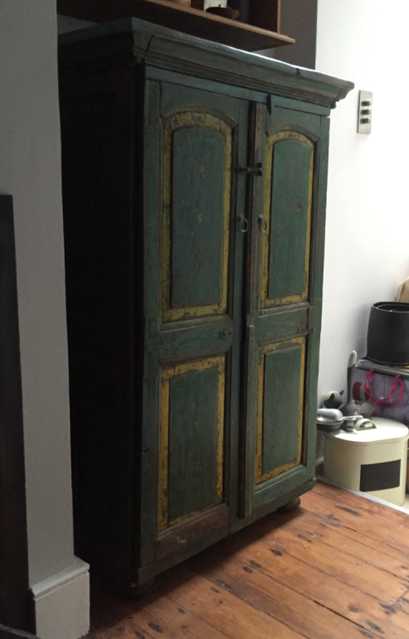 Jason, London
---
29th June 2016
"Morning Russ, A big thanks for sorting the wardrobes out… good to work with someone who's organised!… you can quote me on that! Will send more pics when the room's finished and will keep you posted on when the next TV programme comes out… it will be this year! Thanks."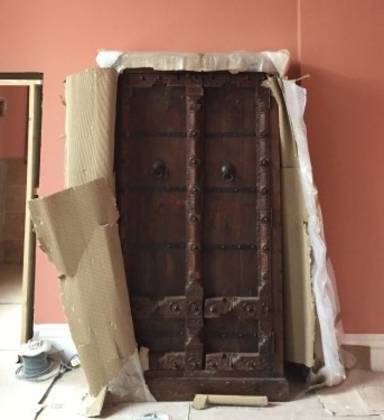 Mark, Yorkshire (to be shown on Restoration Man, Channel 4)
---
23rd June 2016
"Hi Russ, I have just taken delivery of my rather beautiful coffee table Thank you so much for sourcing this for me – it's stunning!"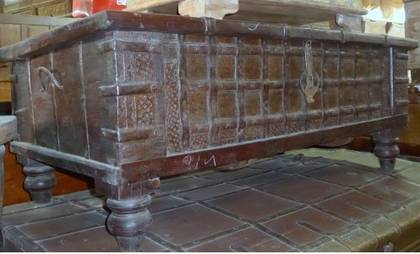 Regards Kalpana, Hertfordshire
---
13th May 2016
"Hi Russ, the little bedside table is gorgeous, a one-off piece that now belongs to Benjamin, he is delighted. He spent time decorating it with cones and favourite toys, he's never had anything special, that belongs to him, in his bedroom before, so he's very happy. Here's a photo for you"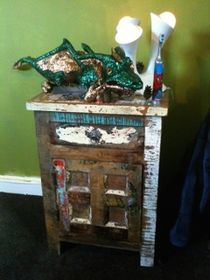 Jane, Glasgow
---
26th April 2016
"Hi Russ Just a line to say how happy I am with your services. It is very refreshing to deal with a professional and caring shop. I am refurbing my house and have had many deliveries… How lovely to see an item online, speak with you for more info, pay for the item and delivery, and have the item in my home within 2 days. When I called you , you were very helpful. The sideboard was amazing and I am so pleased with it, nice knowing it may be a one off. it is well made and will look great in my new living room. The delivery guys were so helpful too. So thank you once again, please pass my email to any of your customers. I always check out your website, which in itself is very informative. Great all round …. Thanks once again"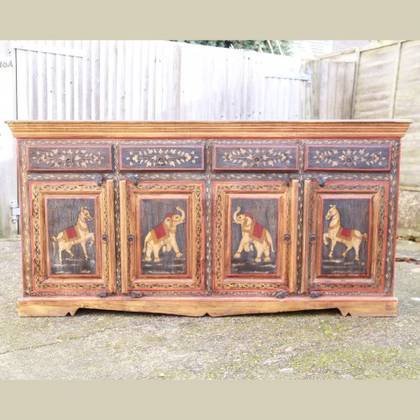 Sharon, London
---
25th April 2016
"Hi Russ, Doesn't it look lush. Love it so much. Thank you for everything, communication and service exceptional. Could not be more happy with my TV cabinet. Thank you again,"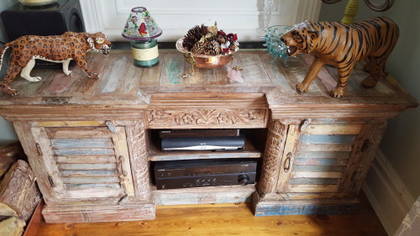 Karen, Southampton
---
19th February 2016
Hi Russ and team, Received my furniture today. Great big thanks, all items super splendid and the delivery company were very professional and helpful. Keep up the good work,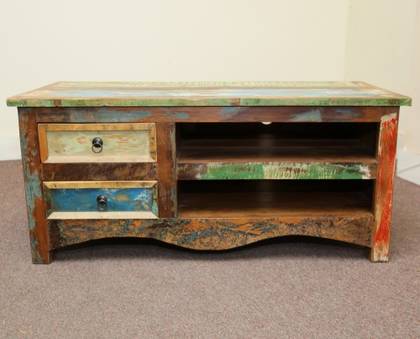 Mark S., Boston Lincs x
---
2nd February 2016
Hi Russ, Thank you for the items. And, the service form yourselves was excellent. I will be placing further orders towards this month end. thanks once again.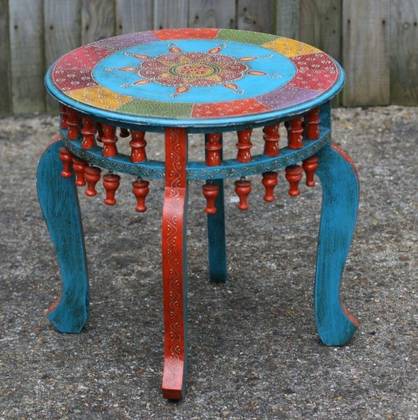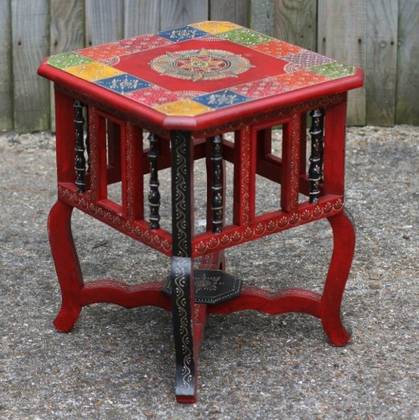 Tirath, Bedfordshire
---
28th January 2016
Hi, I have received my sideboard ..what a beautiful piece this is!! Thank you so much. Delivery was in the time slot as stated by the company..excellent service from yourselves as well..would recommend you to anyone.. Many thanks..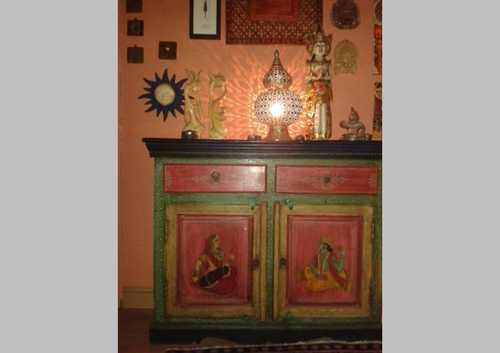 Diana x , Northern Ireland
---
24th December 2015
Just got in and found coffee table, it's perfect thank you.Wishing you a very happy Christmas,Kind regards and thank you for your help.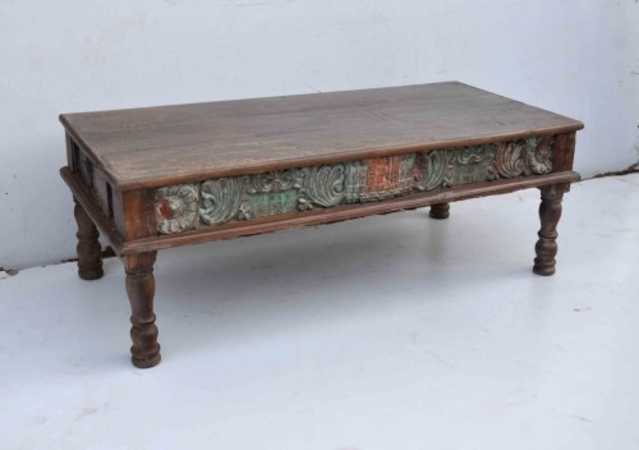 Caroline, Cambridge
---
20th December 2015
Can't praise this place highly enough. It's packed with fantastic finds. Had trawled internet for low Indian tables – Bajot, Thakat – so many seem 'off the shelf' with no soul. Fell in love with the 'upcycled' table pictured online, and it was just as lovely when I saw it in the shop. Russ owner of the business) couldn't have been more helpful, but also let us explore the shop ( filled to brimming with stuff) in our own time, hassle-free. Stock is just jaw-dropping. Pic is of table now in our sitting room. Absolutely gorgeous, and a one off. Unique store – highly recommended. Nothing else like this in the South-east. Thank you JUGs!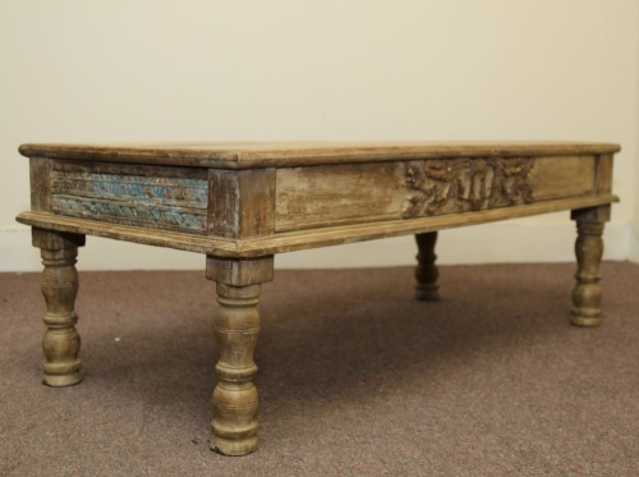 Ruth, Tonbridge
---
11th December 2015
You guys have so much lovely stuff I keep thinking of people I want to give it to!Have a good weekend
Best,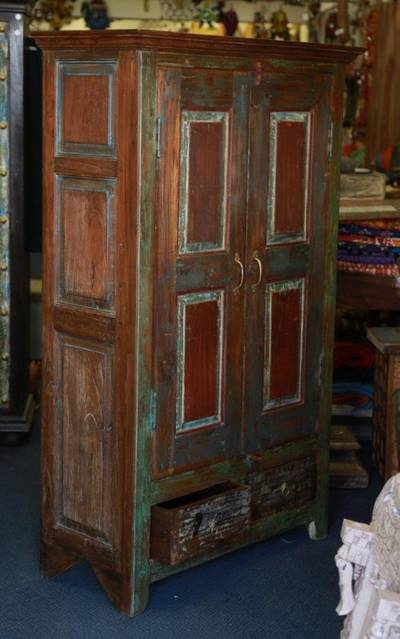 Kira, London
---
7th December 2015
It arrived yesterday and is even more beautiful that anticipated. 🙂 Thank you so much for your support and good humour.best wishes, yuletide blessings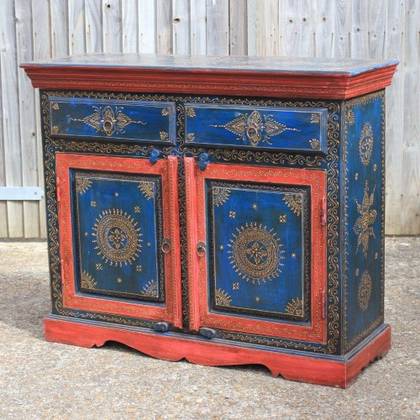 Ricky, Northern Ireland
---
10th November 2015
Just thought I would let you know the sideboard is fabulous. Looks great in my dining room has given it some character. Even better husband likes it! 😀 And your couriers are brilliant, the chap I spoke to in the phone to confirm delivery was so nice, and the delivery chap was very helpful and deposited the sideboard exactly where we wanted it. They kept me very well informed via email/phone on delivery. So my first experience of buying large object on Internet has been really good, from my first contact with you, all your help measuring said sideboard several hundred times to calming my nerves when order had been placed, to taking delivery, excellent, thank you very much. Very kindest regards,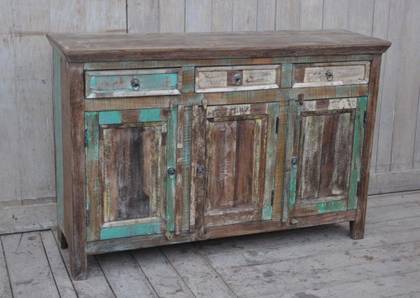 June, Grimsby
---
29th October 2015
Oh my goodness the cabinet is here and it is so beautiful. I love it. Love love love love love it. Thank you so much.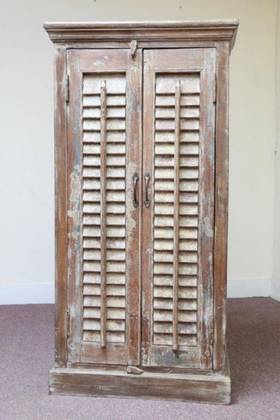 Sian, London
---
28th Ocotber 2015
The chest is gorgeous!
Thanks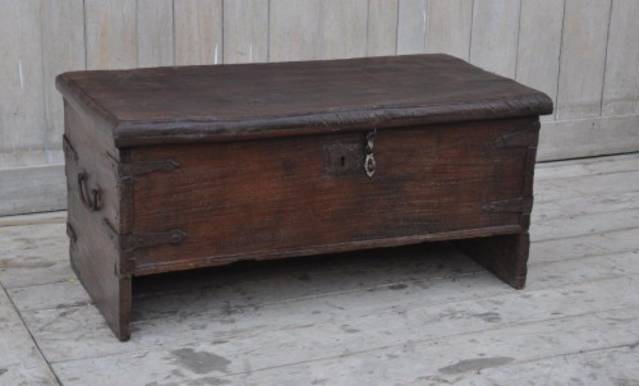 Jen, Huntingdon