Quirky Reclaimed Bookshelf
Need something a bit different for storing books, ornaments, plants or other bits and pieces of different sizes? Look no further than these quirky bookshelves. Made from reclaimed timber, the colouring of each of these pieces will be slightly different. Each follows a similar style, however. Expect to see large swathes and subtle flashes of colourful distressed paintwork working in combination with different shades and textures of natural wood grain to create a mottled, vibrant finish perfect for those who prefer a more rustic look within their home. Colours of paint usually include (though not exclusively) blue, green, white, cream, red and orange and the wood is mostly finished in a darker brown stain. Each bookshelf has exactly the same design with regard to shelf placement, with variously sized platforms for displaying many differently items. Picture plants and fish tanks interspersed with books and ornaments to create a homely display of character. These bookshelves each have panelled sides and a certainly built to last, sitting on top of a thick hardwood base. Perfect for your living room, hallway, lounge or bedroom, these quirky bookshelves offer something a little different for your home.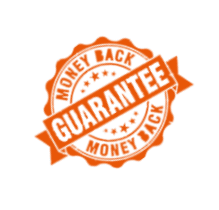 RECLAIMED INDIAN FURNITURE AND ACCESSORIES – Take a look at our blog about this style of furniture here.
Due to the nature of these pieces each item will vary, because the colours on the wood differ from one to another. Therefore, we highly recommend that you contact us prior to purchase if you would like more information on any piece. Furthermore, all our employees will be more than happy to send you photos of the exact item which we will send you, before you go ahead and buy.
Made in India.
Customers can see this item in our furniture shop in Brighton and Hove, Sussex.