ATTRACTIVE TALL CABINET
This attractive tall cabinet with three inner shelves has been afforded great design. Craftsmen have enhanced its look with the eight brass-metal plates to the doors, each with an elephant design and floral surround. The floral motifs have also been added to the metal banding that surrounds the doors, while beautifully 'half-turned' wood has also been added to further embelish and enhance it's impressive look. Constructed from Indian rosewood, the contrast of brass metal colour and the timber characterises this most appealing item of furniture.
Visual Description
The cabinet has eight brass-metal plates that have embossed an image of an elephant, while floral motifs and design flourish throughout the piece. The Indian hardwood is dark in colour and appearance – contrasting well with the brass metal plates that adorn this doors. There are also further metal corner banding and a full surround to the doors that has also been given a floral flow of embossed work. The two simple iron handles do not take away from the attractive metal work on this piece. Inside are three well spaces shelves, allowing for large folders and books or other larger items.
Uses
This good sized attractive tall cabinet would could be used to hide away and store many of your belonging. From books, or paperwork, to games or photoalbums. It could even be used as a shallow wardrobe to keep you folded clothes inside, Indian style.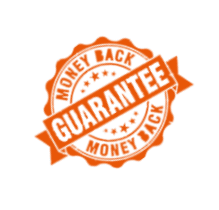 UNUSUAL INDIAN FURNITURE AND ACCESSORIES
Take a look at our blog about this style of furniture here.
Due to the nature of these pieces each item will vary. With the colours, patterns and metal work on the wood differing from one to another. Please contact us prior to purchase if you would like let us know your preference. We can send photos of the exact item we would send you.
Made in India.
This item is in stock in our furniture shop in Brighton and Hove, Sussex.
Read about metal embossing.