IMPRESSIVE BUDDHA CABINET
A very distinctive and unusually impressive Buddha cabinet is set off with the striking hand carved Buddha's that adorn each door. It has wooden bead work framing each one. An extraordinary item of furniture that is very evocative of Rajasthan in it's carvings and design. The whole piece has an array of hand carving – in it's surround and central door column. In addition, a number of brass metal stud work has been added to the piece, again, further enhancing it's look. While inside can be found three fitted shelves.
Visual Description
The cabinet has a dark wood finish to it's body, however the doors are of a lighter tone adding to the striking nature of the piece. Above all it is enhanced with the eight hand carved Buddha panels which adorn this piece. Two iron metal ring handles, both on sunburst washers, have been fitted to the doors. While an array of brass metal stud work can be seen on each door – both vertically and horizontally. Exquisite hand carving has been skilfully crafted to the cabinets doors
Uses
Full of storage space this cabinet will hide away anything that's not suited for view, from folders, to books to games. Would sit well in a dining room and even could be used for folded clothes in the bedroom.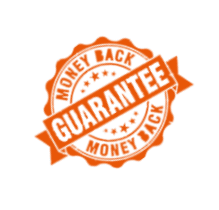 UNUSUAL INDIAN FURNITURE AND ACCESSORIES
Take a look at our blog about this style of furniture here.
Due to the nature of these pieces each item will vary, with the colours, patterns and metal work on the wood differing from one to another. Please contact us prior to purchase if you would like let us know your preference and see photos of the exact item we would send you.
Made in India.
This item is in stock in our furniture shop in Brighton and Hove, Sussex.
The history of Buddism in India.