Shallow Glass Fronted Wall Cabinet
Shallow in depth and with 3 internal shelves (4 spaces), this glass fronted cabinet is perfect for use as a display or bathroom cabinet. With fittings that make it easy to mount on a wall, this lightweight unit is a handy solution for displaying knick knacks or collectibles. It is made using reclaimed timber in the India's colourful region of Rajasthan and the colouring of each individual item can differ slightly. Most will have a subtle colouring that combines natural brown wood grain with blues, browns and beiges and all have somewhat rustic feel to them. Don't hesitate to contact us should you require pictures.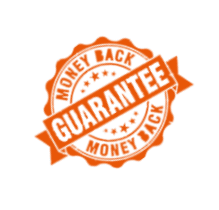 RECLAIMED INDIAN FURNITURE AND ACCESSORIES – Take a look at our blog about this style of furniture here.
Due to the nature of these pieces each item will vary, because the colours on the wood differ from one to another. Therefore, we highly recommend that you contact us prior to purchase if you would like more information on any piece. Furthermore, all our employees will be more than happy to send you photos of the exact item which we will send you, before you go ahead and buy.
Made in India.
Customers can see this item in our furniture shop in Brighton and Hove, Sussex.