RECLAIMED TV UNIT
It has been made from reclaimed native Indian hardwood with the additional feature of some beautifully hand carved panels. These panels originate from Kerala in Southern India, while the piece itself has been made in Jodhpur, Rajasthan. Internally there is a fitted shelf.
Visual Description
This unit is a perfect size for a TV with space for any number of consoles you may own. You could always look at this piece as a low bookcase. It is pale in colour giving it a natural wooden look. The front face has been constructed using beautiful sections of carved wood, including original heavy studwork. The carcass of the piece has been newly constructed around these pieces creating this practical item. There is a fitted shelf to further aid storage options, while holes can be drilled in the back if wishing to use the piece as a TV unit. Overall this is a gorgeous piece full of character and charm.
Uses
This gorgeous low shelved unit is very versatile and can therefore be used as a TV unit or alternatively as a bookcase or console table. Also, It would also be perfect in a hallway to house many pairs of shoes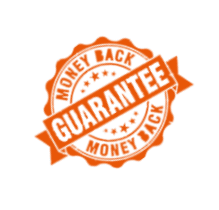 UNUSUAL INDIAN FURNITURE AND ACCESSORIES
Take a look at our blog about this style of furniture here.
Due to the nature of these pieces each item will vary. With the colours, patterns and metal work on the wood differing from one to another. Please contact us prior to purchase if you would like let us know your preference. We can send photos of the exact item we would send you.
Made in India.
This item is in stock in our furniture shop in Brighton and Hove, Sussex.
Our Products on Instagram
Watch a video showing some of our goodies. 
19th October 2019
"I would just like to reflect and take the time to say thank you -myself and my husband recently travelled a long way top visit your shop and ordered several pieces of furniture as a result. The pieces arrived so well packaged to protect them, and we were blown away by them when we unpacked them – absolutely stunning. They will provide many, many years of enjoyment. I am sure we will visit again in the future as a result and will be sure to infirm others kind regards,"
Claire